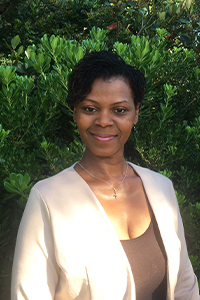 Sarah James, MS, LMHC
Director of Clinical Services
Sarah is a licensed mental health counselor (LMHC) in the state of Florida. She is also a veteran of the United States Air Force, with 24 years of honorable military service. She has worked in various areas of counseling and addiction treatment, including an internship at the Santa Rosa County Jail in 2013 and a position at Twelve Oaks Recovery Center from 2013-2016.
Sarah has also worked as a therapist at the Pavilion, an acute psychiatric facility at W. Florida Hospital in Pensacola, and as the clinical director of Journey Pure's IOP/PHP/OP/Detox program in Ft. Walton Beach, where she gained valuable experience in mental health and substance abuse treatment.
Sarah has multiple degrees from the Community College of the Air Force, including a bachelor's degree in psychology (1998) and a master's degree in counseling and psychology (2014), both of which were conferred through Troy University.
Sarah is passionate about recovery and feels that healing is most sustaining when you treat each dimension of a person: spirit, soul, and body. In her spare time, Sarah enjoys cultivating her faith, her family, and her friendships. She believes that health and happiness coexist together when you know and do your purpose in life, love and forgive others, practice self-care, eat beneficially, and exercise often.