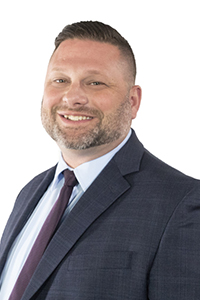 Tommy Morris
Director of Business Development
Tommy has been working in the behavioral health field since he joined the Twelve Oaks admissions team in 2011. During his early years at Twelve Oaks, Tommy served as a business development representative and director of admissions.
After working at Twelve Oaks, Tommy became a business development representative within a residential treatment setting and later served as president of operations at an outpatient program.
In August 2019, Tommy returned to his roots and rejoined the Twelve Oaks family as director of business development. He is excited to continue serving individuals who have substance use and mental health concerns.
Tommy is a veteran of the United States Army and enjoys spending time with his wife and two daughters. He is also active in the community, where he coaches youth sports teams and provides mentorship to children.